I have an opening night coming up and this usually means I sew a dress. Lately, with my schedule being what it is, this means that I am frantically sewing a hem about an hour before curtain. This time around I have a few hours to actually sew something more than a sheath dress. I'm going to aim for the middle ground and pick a simple yet tailored dress.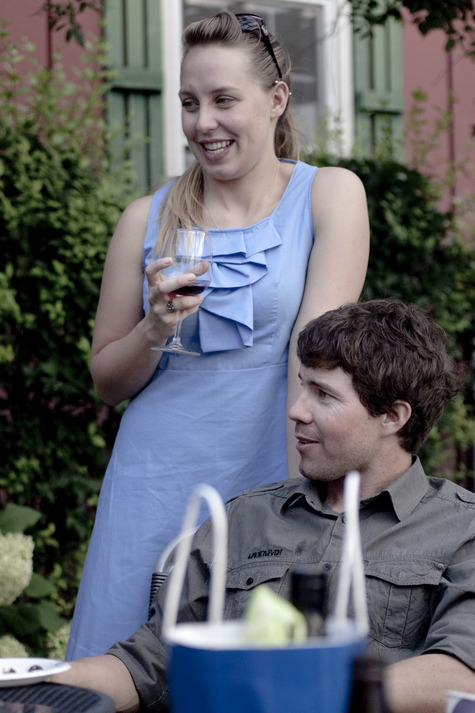 The first coffee date dress I sewed
I'm going to sew another
coffee date dress
. I made one about two and a half years ago and think that I can whip one up in an afternoon. I am however going to sew one with out the front ruffle and in a printed fabric that I've had for ages.
Wish me luck! Hopefully I will have it done long before Saturday night!